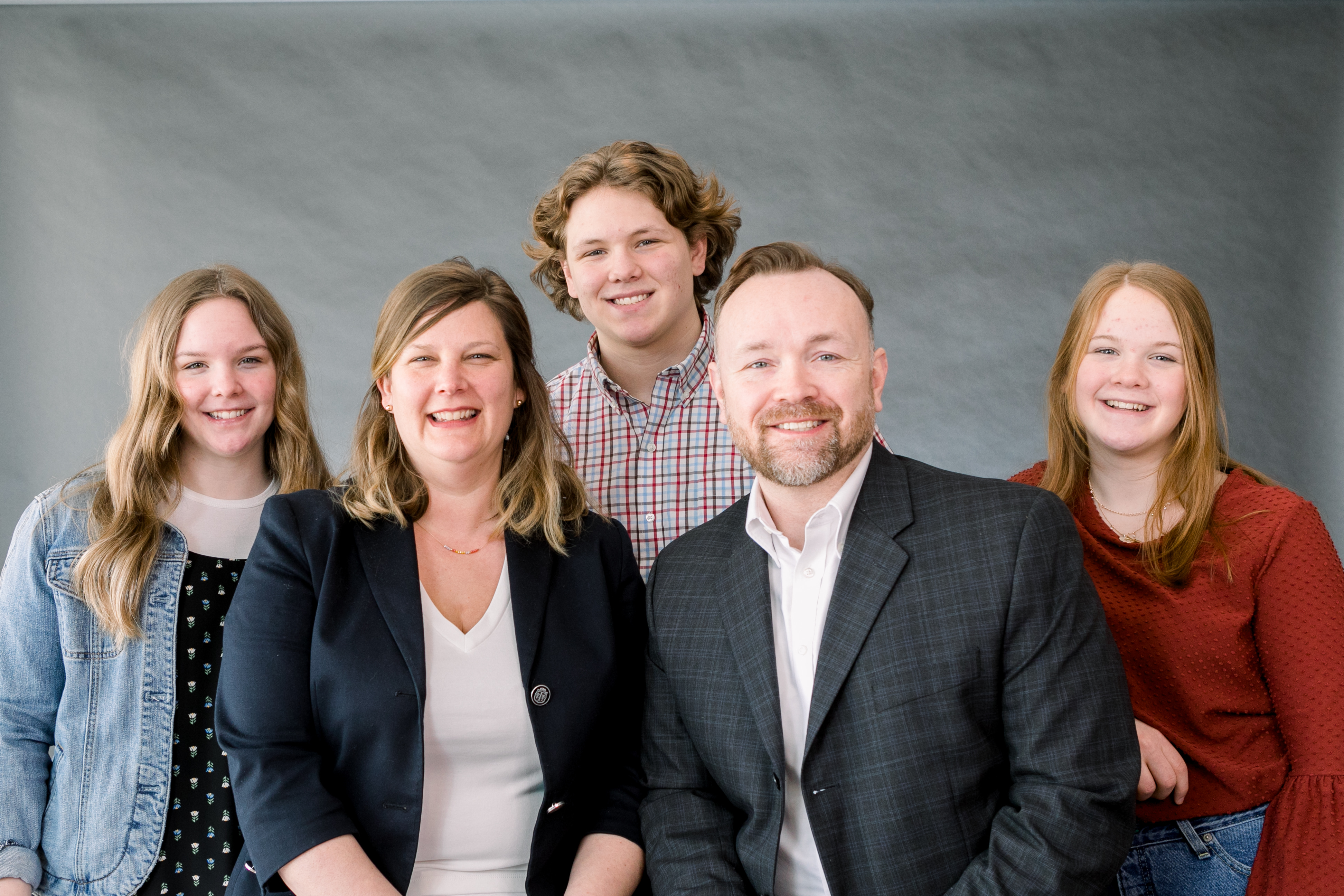 Pastoring South Bend First Church of the Nazarene has been a fruitful experience for my wife Barbie and me. I grew up in a Lima, Ohio, a blue collar, hard-working- people kind of place–unpretentious and generous. The folks at my home church growing up were no different. They loved God, cared about others, served faithfully, and gave generously to the mission of God in the world.
I find South Bend First Nazarene to be the same kind of people. I feel right at home and have been blessed to serve alongside its faithful members. We feel like anyone who is looking for an authentic, down-to-earth, unvarnished Christian faith will find it expressed here among the people of SBFN. Above all, we seek to elevate God and His Truth as found in His word, the Bible. We believe that as people align their lives with the Salvation and Truth revealed within, their lives will be saved, renewed, and transformed into all that God intended.
My parents raised me in a Christian home. We were at church whenever the doors were open, often 3-4 times a week. I remember making the decision to accept Christ as my Savior and Lord at the age of 13 during a revival meeting by Rev. Charles Hastings Smith. As I grew older, I began to sense that God might be calling me into full time ministry, and in 1991 during Nazarene Youth Conference in Orlando, I surrendered my life to His calling. I attended Mount Vernon Nazarene College where I met my wife Barbie, and graduated in 1997. From there I went on to Nazarene Theological Seminary graduating with an M.Div. in 2001.
It was in seminary that I experienced the full sanctifying power of God's Holy Spirit in my life. Two years later I graduated from The University of Manchester, England with a degree in John Wesley's theology. All along the way, as I continued to seek Him, God was guiding and directing my path—even if it wasn't easy or always clear.
In ministry I've been blessed to serve as an editor at the Nazarene Publishing House (now "The Foundry") and to pastor in Kansas City, Kansas, Lafayette, Indiana, and Toledo, Ohio. My family and I accepted a calling to pastor South Bend First Nazarene in 2013. Since arriving, we've made it our mission and the mission of the church to gather, prepare, and send followers of Jesus Christ.
Here are a few things you may or may not know about me:
Favorite foods: Cheeseburger and fries or anything Italian. I also love pies.
Favorite Podcast: Blurry Creatures
Favorite Book: After the Bible, probably The Hobbit by Tolkein. I also enjoy Doyle's Sherlock Holmes.
Favorite movie: Probably Shadowlands, a movie about the life of C.S. Lewis-the version starring Anthony Hopkins.
Favorite band: Tom Petty
Favorite hymns: Either "Great Is Thy Faithfulness" or "O Sacred Head Now Wounded"
Favorite scripture passage: Job 19: 25-27 , "I know that my Redeemer lives . . ."
Favorite sports teams: The Ohio State Buckeyes, the Cincinnati Bengals and Cincinnati Reds
Pet Peeve: When people don't do what they said they would do.
Hobbies: I love spending time with my family. My wife Barbie is my best friend and my kids, Oscar, Edie, and Naomi are the joys of my life. However, I also thoroughly enjoy collecting and playing board games, reading mysteries and science fiction, and playing my guitar.